Can I Lose My Salvation?
"Can I lose my salvation?" This is a question many people ask. "I've put my trust in Jesus as my Savior and I'm trying to read the Bible more.  Sometimes I wonder.  
"Sometimes it seems God is nowhere around.  Did I not say the right prayer?  Was this all just an empty religious exercise, because I'm still struggling with some habits and issues that really bother me?  If one more thing goes wrong, I'm afraid I'm goin' down.  So, if I mess up again, will God kick me out?  I don't feel like a Christian right now.  Maybe I'm not anymore."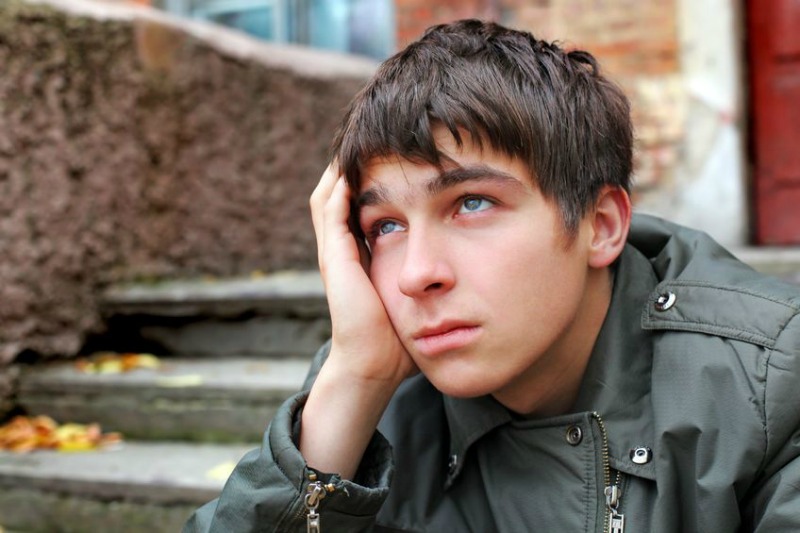 When we have had an encounter with God, and we've seen our need to turn to Him and invite Jesus into our hearts as our Lord and Savior, we have indeed been accepted by God and have become His adopted son or daughter.  We have been born into God's family and it is forever.  We can however, get bogged down with life and negative situations.  
If we have great expectations for all our problems to disappear when we become believers, it can be discouraging when things don't happen like we feel they should. We also have our flesh, the world and the devil all doing everything they can to take God's word and the joy of the Lord out of our hearts and minds.  
There are Bible verses that seem to say that if I mess up at the wrong time I could fall out of God's love and grace and end up in Hell.  So then, how am I to have any confidence that my Christian experience is real or freedom from the fear that I can lose it all in the end?  Great encouragement from God's word is on the way. 
Later on, we will look at a couple of verses which at first glance might appear to give a person doubt about their standing with God.  When we look closer, the doubt disappears.  Our hearts are strengthened in the faith.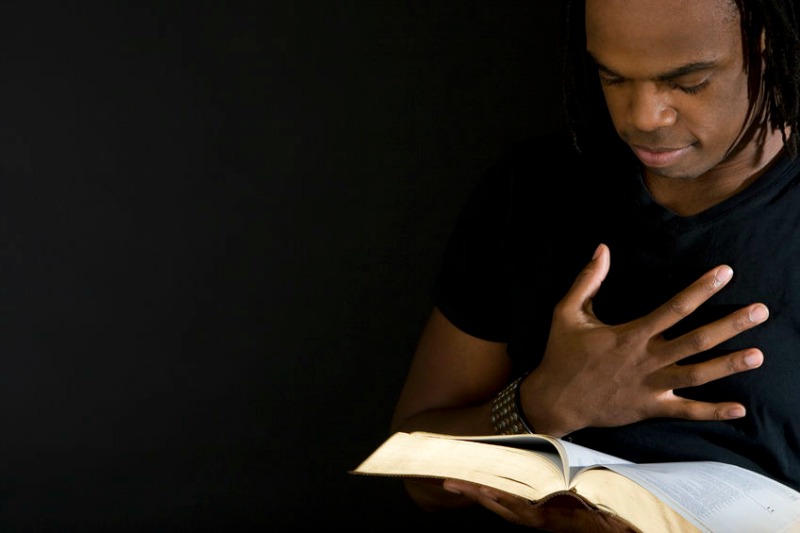 Right now, if you are new to reading and trying to understand the Bible, here are a couple of thoughts to keep in mind as you read God's word.  


How to Better Understand the Word of God
When we read God's word we always want to be mindful of our need to ask God for wisdom in understanding what is being said. Also, if we read just one verse by itself it can appear to say something that can cause us confusion.  But, if we read the verses around that verse it can make more sense.
It helps to know the context of the whole chapter and the whole book.  It also helps to research the times and customs surrounding the events during which those verses were written. There are also resources listed on this site that will help you discover what the Hebrew or Greek words that were used mean.

Studylight.org is one site that helps with all that, "what does it mean in Greek" fun. You will also find different commentaries there where you can read what different Bible scholars thought about certain verses.  
Of course, if you get the bug, you won't want to stop looking up and discovering all sorts of jewels in God's word.  You'll be saying, "Wow, I didn't know that.  That is fascinating.   Makes more sense now.  Where did the time go"? 
As you grow and learn you begin to develop a body of beliefs about God.  This takes time.  Life comes with many circumstances that are both challenging and exhilarating.  
God uses and guides these times to show you deeper things about Himself to you and about you.  It is to strengthen, encourage and build you up in your walk with God.  
If you like participating in or enjoy watching sports, you admire those athletes that excel in what they do.  The popcorn and potato chips go flying when we witness a spectacular winning play.  If we won, the emotions are high and the cheers can be heard three blocks away.  The stadium is rocking and the confetti seems to drop from heaven.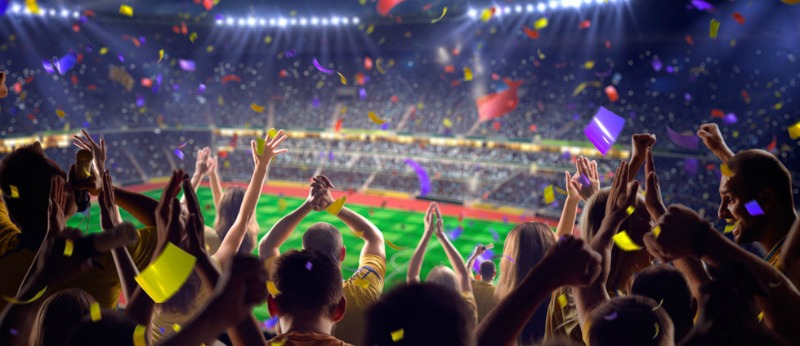 Hebrews 12:1 - "Therefore, since we are surrounded by such a great cloud of witnesses..."

If we lost, hide the remote. Let's not throw it--we'll need it later!  Our emotions have sunk us to the depth of the sea. It's tempting to think our team lost because we just came back into the room or because we didn't wear that special hat. We take our team seriously and personally. Many of us live our dreams of victory through them. 

What we don't often see are the years of daily hours of grueling hard work and tremendous sacrifice each athlete makes to get to that level of excellence. They do not lose their focus.
Their eyes and heart remain steadfast on their goal. They pay close attention and learn from their coaches so that they are better today than yesterday and will be better tomorrow.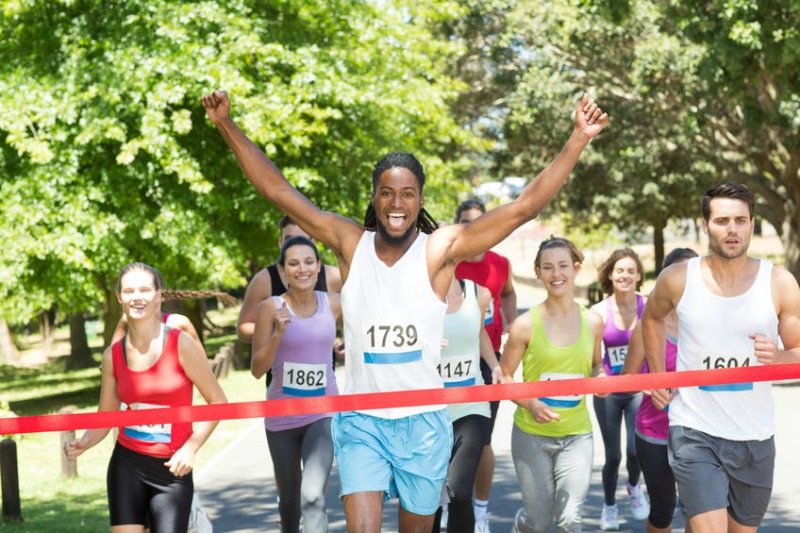 The apostle Paul says in 1 Corinthians 9:24 "Do you not know that in a race all the runners run, but only one gets the prize?  Run in such a way as to get the prize." 

The Hebrew writer says in Hebrews 12:1,2 "Therefore, since we are surrounded by such a great cloud of witnesses, let us throw off everything that hinders and the sin that so easily entangles.  And let us run with perseverance the race marked out for us, fixing our eyes on Jesus, the pioneer and perfecter of faith.  For the joy set before him he endured the cross, scorning its shame, and sat down at the right hand of the throne of God."
This is our goal as we grow and go.  When we fix our eyes on Jesus we continually discover more of the depth and the strength of His love and His commitment to us.  It is out of thankfulness and His great kind mercies to us that we are motivated to get closer and draw near to God.  
It forms a foundation, a solid bed rock of internal convictions that all of our other beliefs are built and rest upon.  If from the heart I understand this, I am not persuaded, whether by circumstances or Bible verses that seem contradictory, that God has abandoned me or hates me now.  
Does God discipline His children when we behave as we shouldn't?  Yes. He does so because He loves you as any good parent does.  Hebrews 12 goes into that thought deeper.


5 Encouraging Bible References That Speak of God's Promises for Every Believer
John 3:16 says

, "For God so loved the world that he gave his one and only Son, that whoever believes in Him shall not perish but have everlasting life."

  Keywords here, "whoever" includes "any person," or "every person", who believes.  

That would be you and me and that person next door, across town, and on the other side of the world.  'Believes" or, entrusts their soul, puts their faith in, Jesus as the Son, "shall not perish".  You will not perish but have, or possess, everlasting life.  
Jesus says in John 10:27-30 "My sheep listen to my voice; I know them, and they follow me.  I give them eternal life, and they shall never perish; no one will snatch them out of my hand. My Father, who has given them to me, is greater than all; no one can snatch them out of my Father's hand. I and the Father are one."  "No one", includes you and me.                                                                                              Jesus did not say, no one except you, can snatch them out.  It says, "No one can snatch them out of MY FATHER'S HAND." (Capitalization emphasized).  Personally, for the record, I am not stronger than the hand of God.  Can't even open a jar of mayonnaise sometimes. Need a rubber band.

Romans 10:9 says, 

"If you declare with your mouth, 'Jesus is Lord,' and believe in your heart that God raised him from the dead, you will be saved."

  The verse does not say, "might be saved…all depends on your behavior and what mood I'm in if you mess up."  It says,

"will be saved."

  God is faithful to His Word and to you.




Ephesians 1:13,14 says, 

"And you also were included in Christ when you heard the message of truth, the gospel of your salvation.  When you believed, you were marked in him with a seal, the promised Holy Spirit, who is a deposit guaranteeing our inheritance until the redemption of those who are God's possession—to the praise of his glory." When you are marked in Him with a seal, God keeps you hidden in Him, kept in a secret place by the Holy Spirit.  If you look up Strong's reference for the Greek word "promise", found among different sources, but here at Studylight.org, you will see that "promise" indicates a pledge, a divine assurance for good. The Holy Spirit seals you up as a pledge in a secret place where Satan cannot ever claim you.  The Holy Spirit now lives inside of you as a down payment, getting you ready to one day open up all that God has for you and so be together in His presence forever.  Jesus said that He is going to prepare a place for us, that where He is, we may be also.  John 14:3. Time is short. 

1 John 5:13 says, 

"I write these things to you who believe in the name of the Son of God so that you may know that you have eternal life."

1 John

 was written to those early Christian believers in the churches around Ephesus and the Asia area of what is now called Turkey. 
At the time this was written, some who claimed to be believers of Jesus were spreading heresies (different messages).  These false teachers would start out sounding pretty good, but then they would deviate from the truth.  
Some of these teachers were called Gnostics.  They denied that Jesus being God came in the flesh and that salvation came by faith in Jesus Christ. They would claim it came through some special insider knowledge about God.  
There were many spin-offs from that that ended up giving people license to live any way they morally or immorally wanted, without any fear of spiritual repercussions.

Such teachings would weaken the confidence and walk of believers.  Some of the believers didn't know what to believe about their faith.  Confidence in what they were taught was shaken.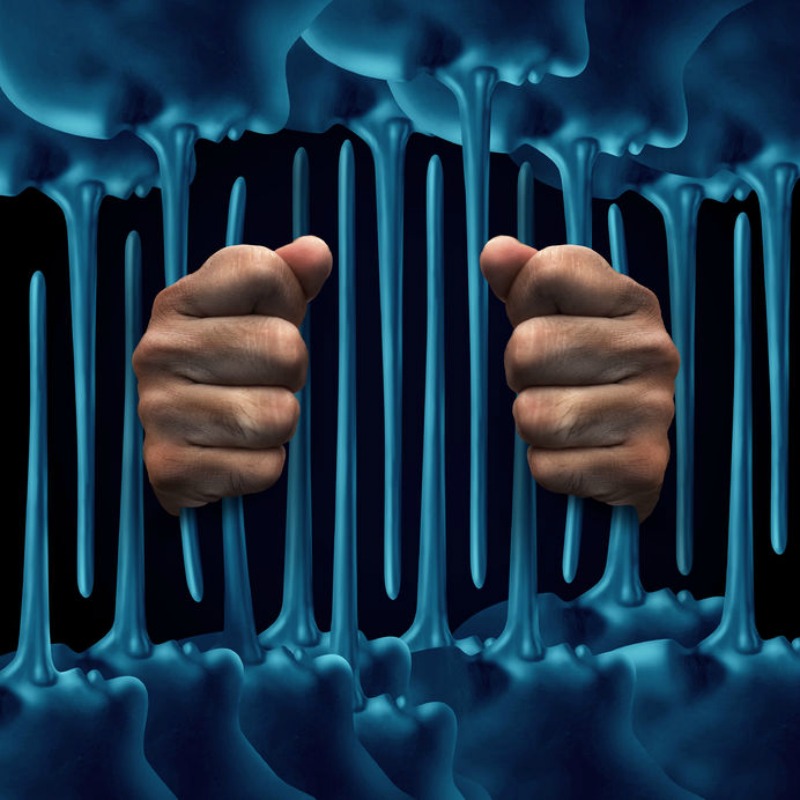 Man Living Imprisoned By the Lies He Believes

Discerning the Truth from a Lie
John's letters were to help encourage believers and to help them discern those that told the truth about God from those who were trying to deceive them and pull the wool over their eyes.  John told them to test the spirits and John gave them some guidelines for that testing.  
Such is the backdrop of some today who say you can lose your salvation.  In 2 John verses 8,9 John writes, "Watch out that you do not lose what you have worked for, but that you may be rewarded fully. Anyone who runs ahead and does not continue in the teaching of Christ does not have God; whoever continues in the teaching has both the Father and the Son." 
John is writing to a chosen lady and her children.  He deeply cares for them as fellow believers.  They have worked hard in their lives and in the building of their faith.  John wants her to know how to discern what these deceivers do.  
John doesn't want this lady to give up and be so discouraged as to lose some of the rewards waiting for her in Heaven.  John is not saying she will lose her salvation.  John is talking about rewards waiting for her. See also Mark 9:41.
John tells her that if someone starts out with how he believes in Jesus but then shifts gears and takes off with some strange teaching that is different from what we've taught you, that person isn't really a Christian.  They don't really know God.  Get away from them. 
These verses do not imply that if you've put your faith and trust in Jesus Christ as your Savior and one day you get so discouraged you stop going to church, then you really aren't a Christian anymore, and that you've lost your salvation.  
If you've become so discouraged in your faith that you have stopped going to church, is that supposed to be proof that you've lost your salvation?  No, it isn't!  
No one can see inside the heart of another and see the turmoil and pain someone has gone through.  But the Spirit of God does see and know.  The Spirit of God is faithful to heal, restore and redirect such hearts and footsteps back to what God's plan is.  
In every case, we need to make the decision to say yes to God when we sense His calling us back to Himself.  It is God who does the work to redeem and restore.  
It is because of the seed the Spirit of God has placed inside us,1 John 3:9, that we can sense His Spirit who gently leads us and desires to bring us to a healing place in our hearts. It is saying yes to God that allows Him to guide us and restore His joy and love in our hearts.
If we have turned even farther away and have been caught up in a worldly lifestyle like the Prodigal Son in Luke 15:11-31, we can, by His grace and Spirit, come to our senses, repent and return to our Heavenly Father. 
Developing the Bedrock of Your Faith
Ephesians 2:8,9 that says, "For by grace you have been saved, through faith—and this is not from yourselves, it is the gift of God—not by works, so that no one can boast." (NIV) 
On the other hand you have James 2:26 that says, "For as the body without the spirit is dead, so faith without works is dead also." (KJV)  This sounds like a possible contradiction. What are we to make of this?
In the Ephesian verses, Paul speaks of the whole Biblical account, that Jesus was needed to be the blood-atoning sacrifice to stand between us and the judgement of God.  The Law was given to show what list of works God expects of us.  But He knew we couldn't do it.  That is why Jesus came. 
The verses in James speak of the practical application, the product of a genuine faith.  If you say you have faith but you ignore people who are lower and poorer than you and you do nothing, your faith is useless, lifeless.  
I'm not impressed with your words. I'm impressed with your caring for others.  James is putting it straight to people who seemed to be bragging about their faith, but did little or nothing to help anyone.  
Such people may indeed have a saving faith, hard to know.  But it is of little value to the work of God.  Going back to those verses in Ephesians, Paul continues to say in verse 10, "For we are God's handiwork, created in Christ Jesus to do good works, which God prepared in advance for us to do." 
This is where we develop the bedrock of our faith.  When verses such as the two we've mentioned seem to conflict with one another, we must learn of the whole work of God's redemptive plan.  
There are answers that bring harmony in our hearts with the power and faithful character of God as we dig deeper.  God does not change His mind about the issue of saving faith in Jesus Christ.  
If we allow ourselves to be swallowed up with verses that seem to imply we can lose our salvation while ignoring the whole redemptive story of the blood atoning sacrifice of Jesus, we do our hearts a great disservice.  
We also in essence are saying to God that we believe our salvation ultimately rests on our own shoulders, our faithfulness to our good works for Him. If this is true, we better not start wavering, or else.   
Does not what God did on the cross then take a back seat, with us still doing the driving?  Who then is really Lord in that heart?  Such a sad belief when, in fact, the believer walks in glorious victory and our lives make us more than conquerors because of Jesus.  Romans 8:37-39. 
When we have received Jesus as our personal Lord and Savior, we have His royal blood running through our veins.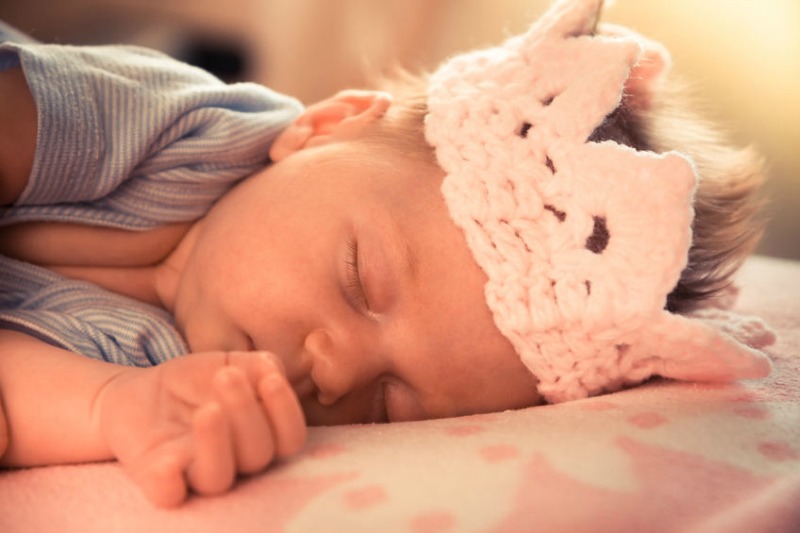 We carry the blood lines and heritage of our parents going back many generations.  For those who have children there is a part of that child that carries our blood lines.  Whatever the child does, that child cannot erase or take away the life blood of his or her ancestors. 
In very desperately hurting situations we can say we don't want to be a part of this family or the family can say they reject us.  But hurting words do not change your blood line.   
We have given five Bible references that display the faithfulness of God to you.  There are many, many more scriptures that repeat those confidence in God building promises to us over and over again. He is bigger, in His mercy to us as our Heavenly Father, than our lashing out at Him and running away from Him.  
So, if you have genuinely turned from your way to God's way and put your trust in Jesus Christ as your Savior, can you lose your salvation?  No, my precious friend!  You cannot. 
You have the royal blood of God pumping through your heart. You now belong to Him.  You are a part of His family.  You have God's permission to become passionately in love with Him and run with confidence the race He has given you to run.  
His Spirit is the wind at your back and the breath in your lungs. Jesus is the strength in your legs and heart.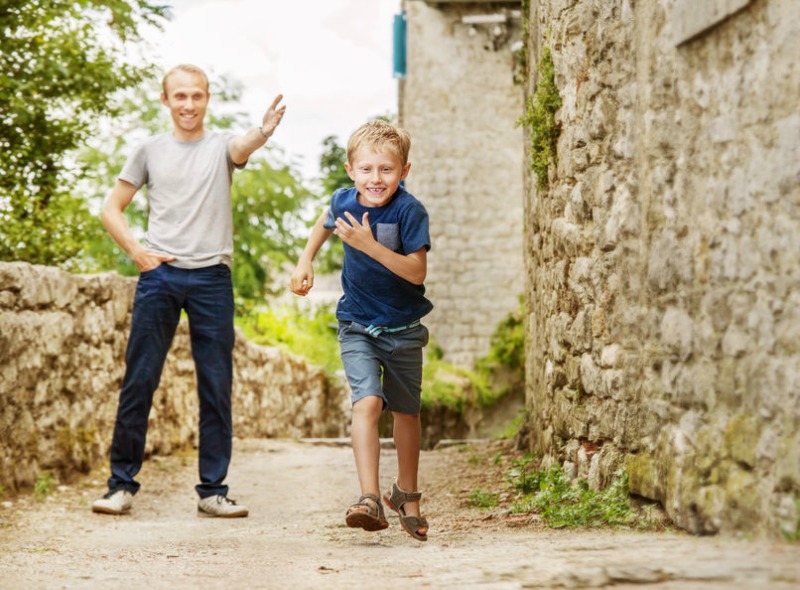 Our Heavenly Father picks us up when we stumble. He lifts us up, slaps us on our backside, and with pride and joy, He points us toward the finish line.  


You can hear the hosts of Heaven's thunderous clapping and cheering from more than three blocks away as you finish the race God has set before you.  The Heavenly host of angels are pouring out their own gloriously golden confetti.  

This place is rocking with praises to God and with lots of hugs and high fives!  Because of Jesus…you won!