Family Church Life

The Importance of Coming Together as a Body of Believers
Being part of family church life will help you grow in your walk with God. I encourage you to connect with a community of believers. 
"Consequently, you are no longer foreigners and strangers, but fellow citizens with God's people and also members of his household, built on the foundation of the apostles and prophets, with Christ Jesus himself as the chief cornerstone.  
In him the whole building is joined together and rises to become a holy temple in the Lord.  And in him you too are being built together to become a dwelling in which God lives by his Spirit."  (Ephesians 2:19-22).  NIV

Jesus Christ gathered together twelve disciples. He called them out to walk with Him and be together.  He taught them.  He mentored and discipled them. His disciples saw His miracles.  They walked with Him.  As they grew they ministered in pairs.  
In Matthew 16:18 Jesus tells Peter that upon Himself He is building His church: His called out, and called to come together, body of believers. He then called them to go out into all the world (Matthew 28:18,19). 


Go and Make Disciples 
"Then Jesus came to them and said, 'All authority in heaven and on earth has been given to me.  Therefore, go and make disciples of all nations, baptizing them in the name of the Father and of the Son and of the Holy Spirit, and teaching them to obey everything I have commanded you.  And surely, I am with you always, to the very end of the age.'"

This responsibility is again repeated in Acts 1:8. Jesus told his disciples to share the good news. Jesus sets us free from the bondage of sin and the punishment that comes with it. When a person puts their trust in Jesus as their personal Savior it changes their life now and their eternal destiny forever. 
For those who become believers of Jesus the next step is to be baptized. It is a public testimony outwardly of our having become a believer in Jesus. This is what has just happened inside our heart.  


Baptize Them in Name of the Father, Son, and Holy Spirit
The word baptize comes from a Greek word, Baptizo.  It simply means to fully immerse.  Baptism symbolizes that I was dead in my sins. In being immersed in water, I am identifying with Jesus who died and was buried. 
By coming up out of the water, I believe that I will rise with Him one day from the dead to be with Jesus forever.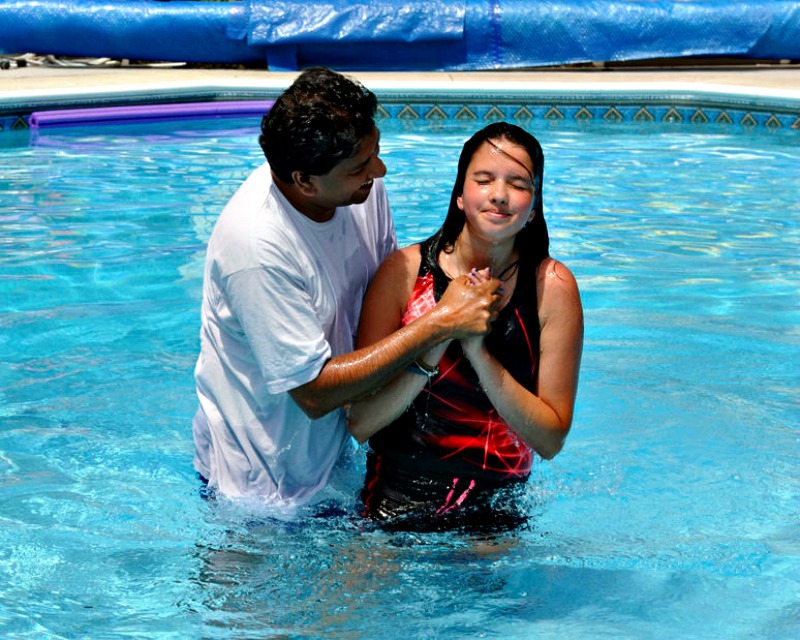 Coming up out of the water also symbolically signifies that I am now a new creation in Christ Jesus.  I was my own lord.  Now that Jesus is my Lord, I will obey His will for my life.
He wants me to be baptized? 
Ok! Let's start my new life the right way, His way.  Baptism also plays a key role in adding new believers to a local congregation.

Share the Good News to the World 
The third part of what Jesus gave His disciples to do was to go out and share that good news with everybody in the world.  John 3:16 tells us that "God so loved, the world". 

The book of Romans also tells us in chapter 10 why it is so important to go into all the world.  Christians are not to be idle. 
Christians in Christ-centered churches have been given the responsibility by God to be helping those within the congregation be built up in their faith and help them grow in the knowledge of God.  As they grow in their faith and knowledge they become better equipped to reach out to others in ways the Spirit of God directs them.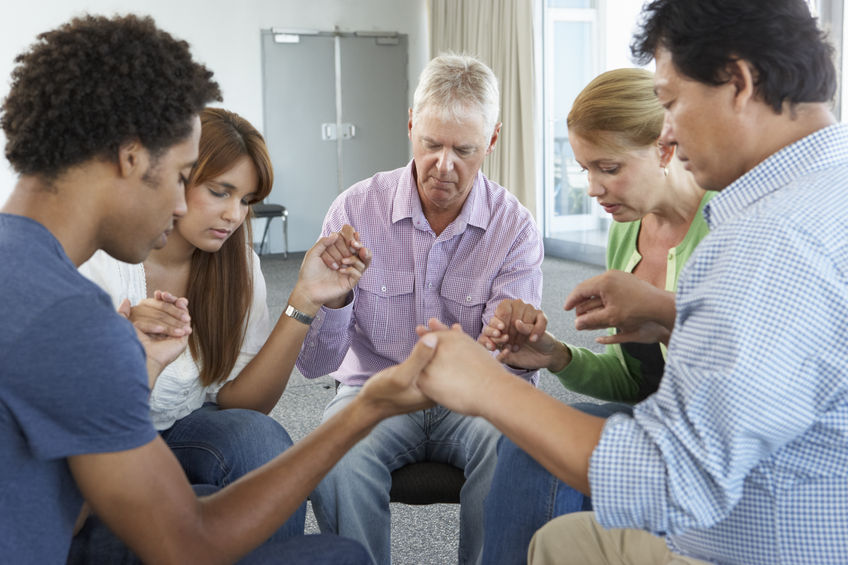 The church as a whole needs to pray and listen for how God wants them to go into all the world.  To what degree, how and where, all depends on how God leads them.  It is only for each congregation to hear, trust and obey.

How important is this concept of a church where a body of believers comes together to worship God?  We learn about Jesus.  We learn from Jesus. We grow in our hearts by His Spirit.
Together we give Him thanks and we praise Him.  Jesus Christ not only died for each of our sins and for the sins of the whole world; He died for the church. 
In Acts 20:28 it says, "Be shepherds of the church of God, which he bought with his own blood."
Just as we would never send out a newborn baby into the street shortly after his or her birth, neither does a compassionate God want a new Christian left homeless.  That is why God created a local New Testament church.  
It would become a safe haven where people who have just given their hearts by faith to the Lord Jesus Christ as their Savior could be nurtured by God Himself, along with the support of fellow believers.  
They have now become an important member of God's family in the spiritual world.  It would be here they would grow from new born babes in Christ to mature Christian people living out God's will for their lives. 


A Place of Restoration and Healing
Every person from birth needs nurturing.  When we have not received nurturing, or the message is sent non-stop from those closest to us that we are not acceptable, there is a very good chance we can grow up emotionally wounded and scarred.  
We may look normal on the outside, but the inside our heart can look like a battlefield filled with wounded and destroyed hopes, dreams and needs.  It is one of many good reasons God created local New Testament churches: to grow and heal as we discover our new identity in Jesus.   We are to build and lift one another up and encourage one another to keep our eyes fixed on Jesus.

 "Jesus is the author and finisher of our faith." Hebrews 12:2

Jesus sees it all.  Jesus is all about reconciling, or reuniting, Himself to you. He knew what He was doing when He put you together.  He put together a marvelous person that He will build in His image.  It is He who, as Isaiah 40:11 says, gathers you in His arms and holds you close to His heart.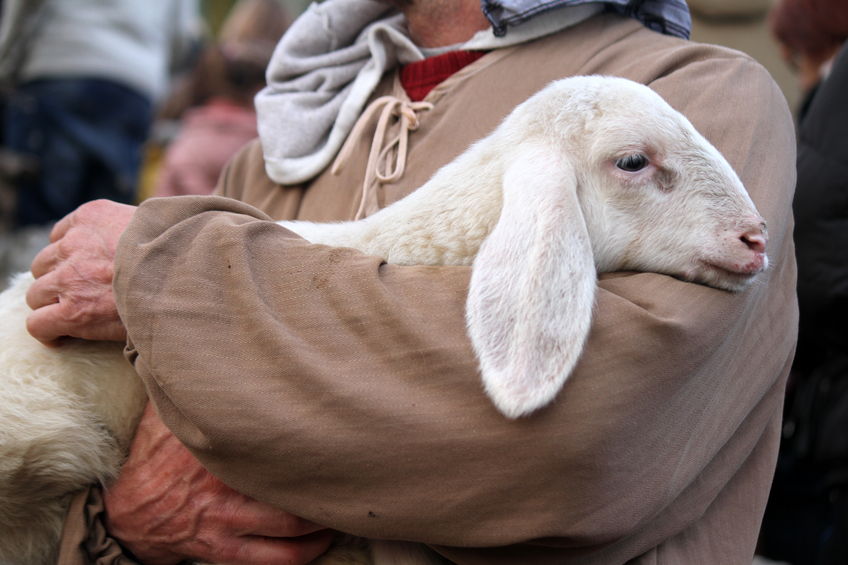 "Therefore, if anyone is in Christ, the new creation has come: The old has gone. The new is here."  (2 Corinthians 5:17).

Peter writes in 1 Peter 2:2, "Like newborn babies, crave pure spiritual milk, so that by it you may grow up in your salvation, now that you have tasted that the Lord is good."
God would make known His manifold wisdom in the church.  (Ephesians 3:10).

God's glory would be made known in the church.  It was and is God's intent that believers would be rooted and established in the love of Christ together and know this love that surpasses knowledge.  (Ephesians 3:17-19).
Each one of us is fitly framed together by God. (I Corinthians 12).  
There isn't any "perfect" group of people that make up any congregation.  Yet, for all of our imperfections, God has a beautiful purpose for your life and for each of our lives.  
We all on a daily basis need each other. We all on a daily basis need to spend time with our God who saved us. We need to support and build each other up in the love of God.  We fail at times but we rise and grow to the glory of God.
Perhaps you may not recognize it now, but God does.  He will guide your footsteps.  He is guiding your footsteps.